Lingo Blaster Review – Will the Promising Software Provide Useful Ways to Lure in Ignorant Customers?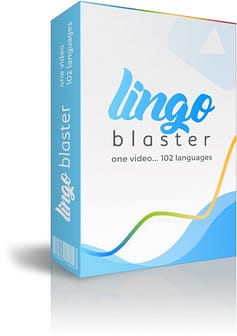 Name: Lingo Blaster
Product Owner: Ali G, Stoica & Vlad
Website: Click Here 
Price: $37
In a nutshell, What Does Lingo Blaster Do?
With the everlasting growth of online businesses – and marketing – it's more than noticeable that English is the apparent dominant language that's used in many sections of the different types of the online world. However, it has been proven that only 25% of the online world is conveyed to the customers in the English language, which indeed leaves 75% for the other languages and that happens to be the very specialty of Lingo Blaster! The unique software is an online, automatic translator which supports more than 100 different languages other than English. It's designed to translate your videos into any language you pick and then publish them on your YouTube account straightforwardly. And what's interesting is that Lingo Blaster will also provide the right bundle of local keywords in order for your videos to reach the top rankings; and all of that can be achieved in only three steps! Translating your videos into other foreign languages and equipping them with the locally known keywords will indeed help you reach the top results and attract more and more of the targeted traffic in an easy manner all via Lingo Blaster.
Who Should Purchase Lingo Blaster?
As Lingo Blaster is an easy-to-use software, it can be easily labeled as a newbie- and beginner-friendly software. Yet, if you're interested in such a unique software, you must be very well acquainted with using videos in an online business to generate money – otherwise the Lingo Blaster software isn't going to educate you about video making, editing and publishing – clearly enough!
The overall idea of putting Lingo Blaster to good use is that the software is going to enable you to generate more traffic and double your profits by reaching out to the foreign customers – who don't speak English – via the huge variety of foreign languages the software supports. Lingo Blaster is essentially created for so many types of online entrepreneurs such as:
Affiliate marketers

CPA Marketers

Digital Marketers

Bloggers

and Online Entrepreneurs.
Website owners

Video marketers

The Things I love about Lingo Blaster:
One of the best characteristics of Lingo Blaster is its obvious simplicity; once you upload a video and through only 3 steps, it'll be translated to several foreign languages – of your choice – and prepared with the most popular and effective local keywords of the languages chosen. When you look at this outstanding software from a bigger prospect, you'll find out that it saves your time, money and energy, and also exerts its best efforts to double your viewers and profits!
In addition, you'll find that Lingo Blaster takes care of all the boring and slightly complicated stuff that you have to do to generate traffic and double the sales, such as SEO and backlinks. If you decide to purchase Lingo Blaster and give it a try – a total wise decision – you'll be discovering some untouched areas by directing the attention of your videos towards foreign languages other than English; you'll be amongst the first online workers to approach customers in their native language which, as a result, will prompt and encourage them to engage with you since you showed some unprecedented attention translating your videos into a variety of other languages from all over the world. So with no need to be extremely skilled in SEO and backlinks, you'll notice that your traffic is greatly enhanced and your profits are significantly increasing all due to the utilization of Lingo Blaster!
Lingo Blaster can also be used with the older already-uploaded videos that may have been of less benefit to your online presence; with this unique software, you can easily revive your older videos and equip them with the preferable foreign languages in order to enhance the traffic and further promote your offers and services.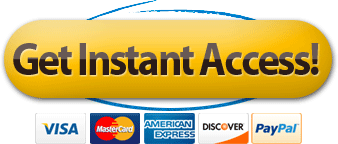 What Will I be Offered Upon Purchasing Lingo Blaster?
The all-inclusive version of the Lingo Blaster software includes:
The automatic translation of any video into more than 100 foreign languages depending on the user's choice.
Translating a video into many languages at one time in order to get several versions of the same video in different languages.
Rankerizer: helps you rank your videos on top via the use of local keywords.
Uploading different versions of the video to YouTube at once: you don't have to upload each version of the video one by one; Lingo Blaster will upload them all at once!
Does Lingo Blaster Suffer From any Downs?
There isn't any obvious drawback to Lingo Blaster that can deem the software unworthy. However, you must be already having an online business associated with video editing or marketing in order to get the full effect of Lingo Blaster. If you happen to be a total ignorant of the world of video creation and utilization, then it's probably useless for you to purchase Lingo Blaster. The superb software is designed to be an assistant to those who are already part of the online world of video making and marketing for the software will help them reach out to more and more people by translating the content to a different variety of languages which, subsequently, means more traffic and sales. So, if you're an online entrepreneur whose business is associated with the use of videos, then Lingo Blaster should be your next best friend.
What are the Bonuses Attached to Lingo Blaster?
• 30-Minute Ranking Machine: within 30 minutes, you'll have your videos prepared with the languages and keywords, and ranked as well – quite the achievement! You'll be guided on how to create and prepare your first video in order for it to be embedded with the right keywords and then ranked among the top results.
• A VIP Invitation to a Private Live Training: during the live session, you'll be shown how to fully benefit from all aspects of the software of Lingo Blaster and you'll be also handed the secret recipe to better and faster ranking strategies.
Final thoughts on Lingo Blaster:
Lingo Blaster has to be crowned as one of the early champions of online marketing in 2019 since it has brought to the spotlight a necessity that we didn't even realize is missing: the necessity to extend our limits beyond the English language! And as translating into other foreign languages and also finding the matching keywords seem to be quite impossible to achieve – regularly – Lingo Blaster has been created in order to make the impossible possible by combining multiple tasks within its atmosphere. All you have to do is purchase Lingo Blaster and you'll be pleasantly surprised to find out that you can uniquely extend your audience by paying attention to other languages beside English. The software brings about better traffic, better sales, better engagement levels all through the automatic translation process and with absolutely no need to worry about SEO or backlinks.